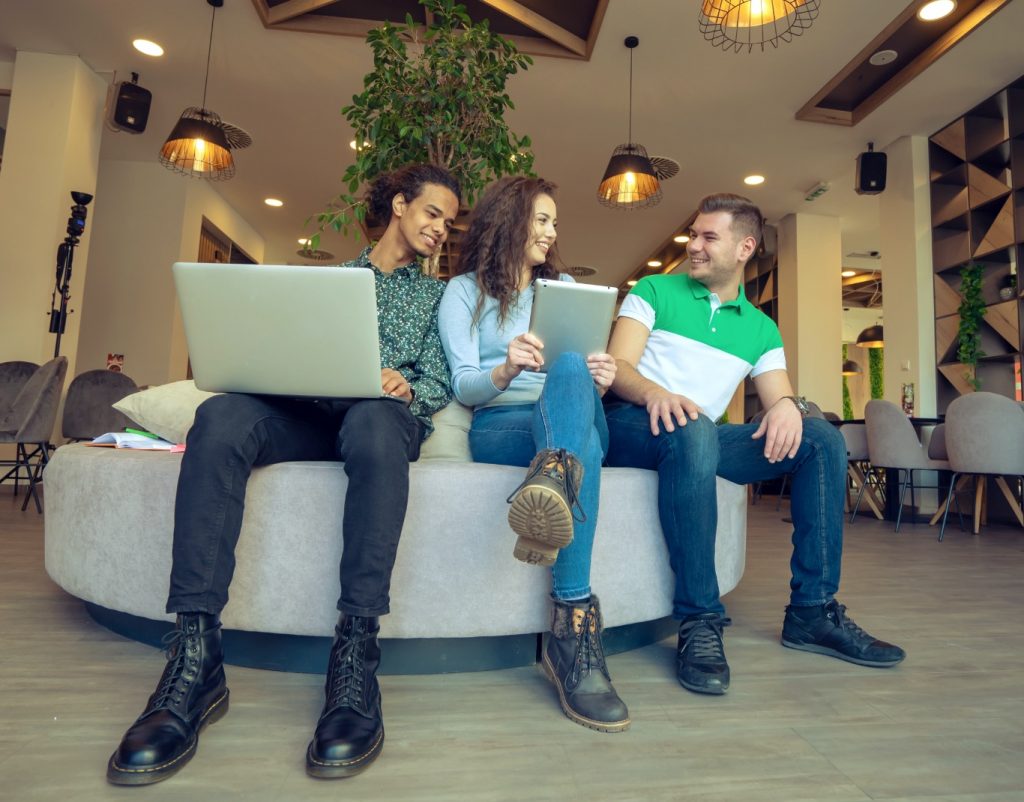 Why is this important?
Seamless Experience
While duties are divided per the responsibility matrix, the areas are interrelated in practice and, in many cases, overlap because the goal of the partnership is student success, and the student is where all parties are focused. Oftentimes, this means residents don't even realize COCM is part of the team. That's OK with us, as we believe it's about recruitment and retention of students, not about COCM. Our residents experience student housing the way our institutional partners want them to.
Enhanced Affordability
Because each party brings its own efficiencies and economies of scale to the partnership, operating costs are lower, resulting in the ability to offer lower rents to residents.
The Values That Guide Us
Be A Talent Agency.
The secret to our success is no secret at all. We focus on serving as a talent agency for professionals with higher education backgrounds and experience in on-campus housing — professionals who thrive in a campus environment and are dedicated to building strong communities where students can succeed. We provide them the opportunity and the support structure to excel.
Think Like An Owner.
COCM is a privately-owned management company with no ownership stake in our communities. Why is this important? Because it gives us the freedom to think like an owner and in the best interest of our university and owner partners. It also allows us to make decisions based on doing what is right for all involved, with the undue influence of shareholders and market moves.
Take A Consultative Approach.
We believe the most effective way to achieve a one-of-a-kind solution is to begin with respect for the uniqueness of the campus. This uniqueness is reflected in the students, campus values, culture, and housing goals. We respect this uniqueness by taking a consultative approach to our work. We ask lots of questions and listen well before offering any solutions. Our Student Housing Professionals then offer the benefit of our expertise to tailor an optimum housing management plan.
Provide Thought Leadership.
Being a good on-campus management partner is more than providing remarkable services for your university partners and owners. It's also about giving back to the people and industry you serve. In 2012, we launched Student Housing Matters, a website to provide our associates, colleagues, and leaders in higher education a forum for discussing and learning about current affairs in campus housing and the overall mission of higher education.
Be Flexible.
We decided early on that the best way to create one-of-a-kind housing management programs was to be highly flexible and share control with our university partner. It's a philosophy that eliminates our need for complete control, focusing instead on achieving the best outcomes for the housing community and our university partner.
Plan and Monitor Success.
In addition to providing excellent custodial and maintenance services, we believe the success of any student housing community is dependent upon: communicating well, keeping students happy, timely and accurate financial services, and strong marketing.
Think Like An Owner
COCM is a privately-owned management company with no ownership stake in our communities. This allows us to act as a true owner on behalf of our university and owner partners. We make decisions based on doing what is right for all involved, without the distraction of shareholders, market moves, or personal gain. We do not answer to shareholders or a development company owner, hold ownership interests in any on-campus community we manage or manage competing off-campus communities.